Words From Founder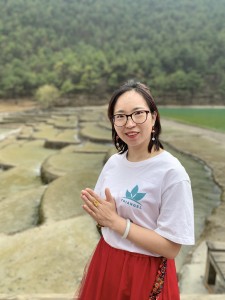 Hi, there! Thanks for coming here and read the story about TRIANGEL.
TRIANGEL origins are in a Beauty equipment business started in 2013.
As the founder of TRIANGEL, I always believe that my life must have had an inexplicable and deep connection with. And our core partners of TRIANGEL, We aim to establish a long-term win-win relationship with our customers. The world is changing fast, but our deep love to Beauty industry never changes. A lot of things are fleeting, but TRIANGEL remains!
TRIANGEL Team think over and over again, try to define that, who is TRIANGEL? What are we going to do? Why do we still love Beauty business as time goes by? What value can we create for the world? Until now, we have not been able to declare the answer to the world yet! But we know that the answer shows in every TRIANGEL carefully crafted Beauty equipment product, which delivers warm love and keeps everlasting memories.
Thanks for your wise choice to cooperate with Magic TRIANGEL!
General Manager: Dany Zhao